This entity is not accessible in game normally.
This page refers to content that is in the TESTBED Tanks category and is normally not playable by people but players as new players can access neither senior testers nor devs.
This page has low information, marked as a stub.
Our community needs more information on this page, either Gallery, Trivia or General information! Can you help out? Click here to add more.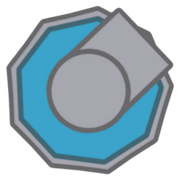 Developer is a tank accessible only for Senior Testers, Overseers, Administrators, and the Developers or having the old or new tokens and new players can be access be by pressing the ` key. It branches to many other TESTBED tanks, such as TESTBED, Miscellaneous, Testbed Overdone, Bosses, OP Ceptionists, and Arena Closers.